About Us
The Company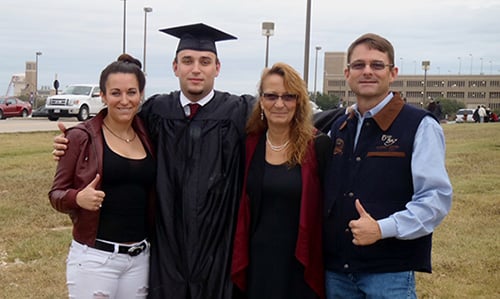 People make a company and the right people make the company a success. Tom and Carrie, the owners, are crazy about customer service. Debbie is the creative force. Linda is all about attention to detail. Jessica keeps an eye on new avenues and sales. Kelsey brings new and creative ideas! Jaime studies new trends and technologies. JT is a sounding board for new, out-of-the-proverbial-box ideas and provides invaluable advice.
Our team of dedicated professionals' sole purpose is to provide professional service, yet on a very personal level. Each customer's needs are unique and we take the time to listen, to ensure the solutions offered are in the customer's best interest. Long term relationships are our goal. At Aggieland Website Design "You are more than just a customer".
Tom and Carrie, owners of Exceleration Designs, Inc, have been designing websites since 1998. Aggieland Website Design and Big Sky Internet Design are divisions of Exceleration Designs. Aggieland Website Design was formed in an effort to give back to the Aggieland community by offering services locally here in the Bryan/College Station area. As parents of two Aggies, Tom and Carrie understand and believe in the 'Aggie Spirit'. While they have always used the golden rule in working with customers, the 'Aggie Spirit' truly epitomizes how their successful business has been built over the years.
Tom & Carrie Bruch
Carrie understands the importance of customer service and builds easy to use websites that increase business for customers. As the owner of the business, she has daily hands on and assures that attention to detail is always met and customers always come first.
Tom has many years experience in Software Development in Quality Assurance management roles. While that corporate life was nice, the entrepreneurial spirit is much stronger and the rewards that come from that are what drives him. Tom handles the day-to-day technical chores, business management and programming.
Carrie and Tom love spending time with their Aggie children JT & Jessica, and their 'adopted Aggie children' consisting of Aggie students and graduates who affectionately refer to them as Momma B and Poppa B! They enjoy spending time at Texas A&M as season ticket holders for Football, Women's and Men's Basketball and Baseball.
Carrie is a member of the Brazos County Aggie Moms Club, and both are members of the Brazos County A & M Club. Aside from being AVID Aggie fans, they enjoy entertaining, tailgating, gardening and their two giant Schnauzers named Jolene and Gracie, and the miniature Schnauzer - mAggie.
Debbie Damiano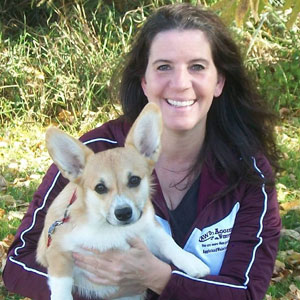 Debbie joined us in 2000 and is the primary website developer, working to exceed customer expectations from start to finish. She is responsible for creating new designs, overseeing all website updates, and handles the majority of updates that come in on a daily basis. She takes pride in keeping up with the latest design trends and styles and offers unequaled customer service. Debbie enjoys spending time with her sons, Sean and Dillon, and watching them compete in their various sports (swimming, cross country, and track). She also enjoys cross country skiing and showing and breeding Pembroke Welsh Corgis.
Linda Pritchett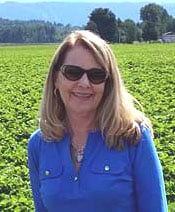 Linda met Tom and Carrie in 2008 and soon had an opportunity to join the team. She is very detail oriented and completes website updates and assists with special projects. She comes from an agriculture background where she was a partner in a Quarter Horse training and breeding ranch. She more recently has worked as a distribution manager and marketing consultant for a strawberry nursery. Linda lives in California and enjoys time spent with her 2 daughters. Traveling and antique shopping with her girlfriends is a favorite hobby. Next best thing is a walk on the beach.
Jessica Bruch
Jessica, Texas A&M Class of 2015, is the Sales Director and Social Media VP. Jessica has been with the company since 2008. Originally, she did not want to be a part of her parents' company, and her entrepreneurial spirit led her to start her own social media management company. After a few years she decided that her social media knowledge would be an asset to the company as a whole. Now she passionately helps grow the business by providing customers with unsurpassed customer service. She is the first to contact new customers and truly exemplifies the way customers are treated from the very beginning, which in turn create long lasting relationships. It is her personal goal to help each customer by listening to their individual needs and to provide a solution that is the perfect fit. Staying fit, playing with her German shepherd Lyena, and enjoying time with friends and family is what occupies her very limited free time!
JT Bruch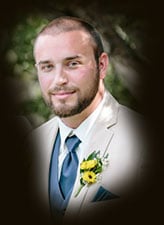 JT, Texas A&M Class of 2011, works as an outside consultant to bring technical expertise, business acumen and industry best practices to the company. He currently is a Senior Software Engineer for a company in College Station, but the influence of his work brought the company to relocate to College Station, to investigate application development for mobile devices and other exciting cutting edge practices.
Kelsey Hellmann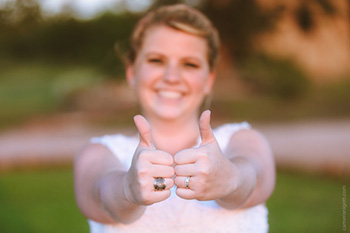 Kelsey, Texas A&M Class of 2012, works as a Graphic Designer and Social Media Manager. She grew up with her roots in agriculture assisting with the family farm, raising livestock for shows, becoming an equestrian, and starting a whitetail deer business. With her background it was only fitting that she attended Texas A&M for a major in Agricultural Communications and Journalism. Kelsey is active in the equine industry and agriculture as a whole. Along with showing reining horses she has published articles in equine magazines as well as photography and design work. She resides in Cowtown (Fort Worth, TX) with her husband and dogs.